Okay, so love the game first of all, very well done SO FAR.
so found my first bug, doesn't affect game play really but it's a weird one anyway. I can talk to my ghastly while walking around, although I have not let him out of his pokeball at all through out this walk through. see attached for picture.
Edit1:
Finally got a pidgey after that fetch quest, and battled the girls at the school. When I won, it triggered the event where she's supposed to move, however I think you forgot to check if the player is in the way of her moving...she got stuck and the game couldn't continue. had to restart and redo the battle from the front.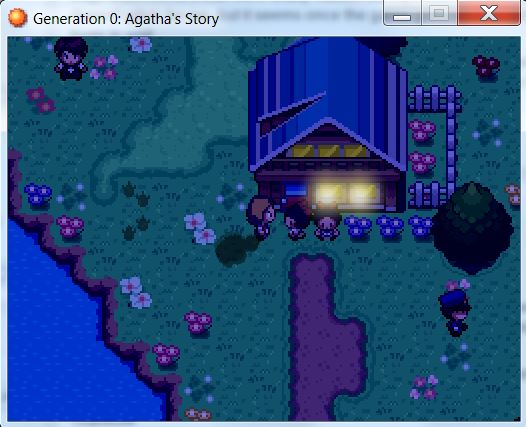 Edit2:
I went to get something to help me with the first gym, because it's hard (duh). and I caught Ledyba on Route 2. Upon catching Ledyba it asked me if I'd like to name it, so I said yes. upon pressing C for yes, it went to the name generation screen, however there were no letters or boxes. Just a yellow background. As I was about to screenshot, it went straight to the world again. I went to see if I still have the Ledyba in party, but alas it was not there, and then the game immediately crashed. Didn't catch the error though




Posts

: 2


Join date

: 2015-01-09



On the most current update (0.0.6.7) my ghastly found an item, ultra ball, and the game immediately crashed.



Posts

: 2


Join date

: 2015-01-09



Similar topics
---
Permissions in this forum:
You
cannot
reply to topics in this forum